Mini Hand Swager/Crimper
Many years ago I came across a small hand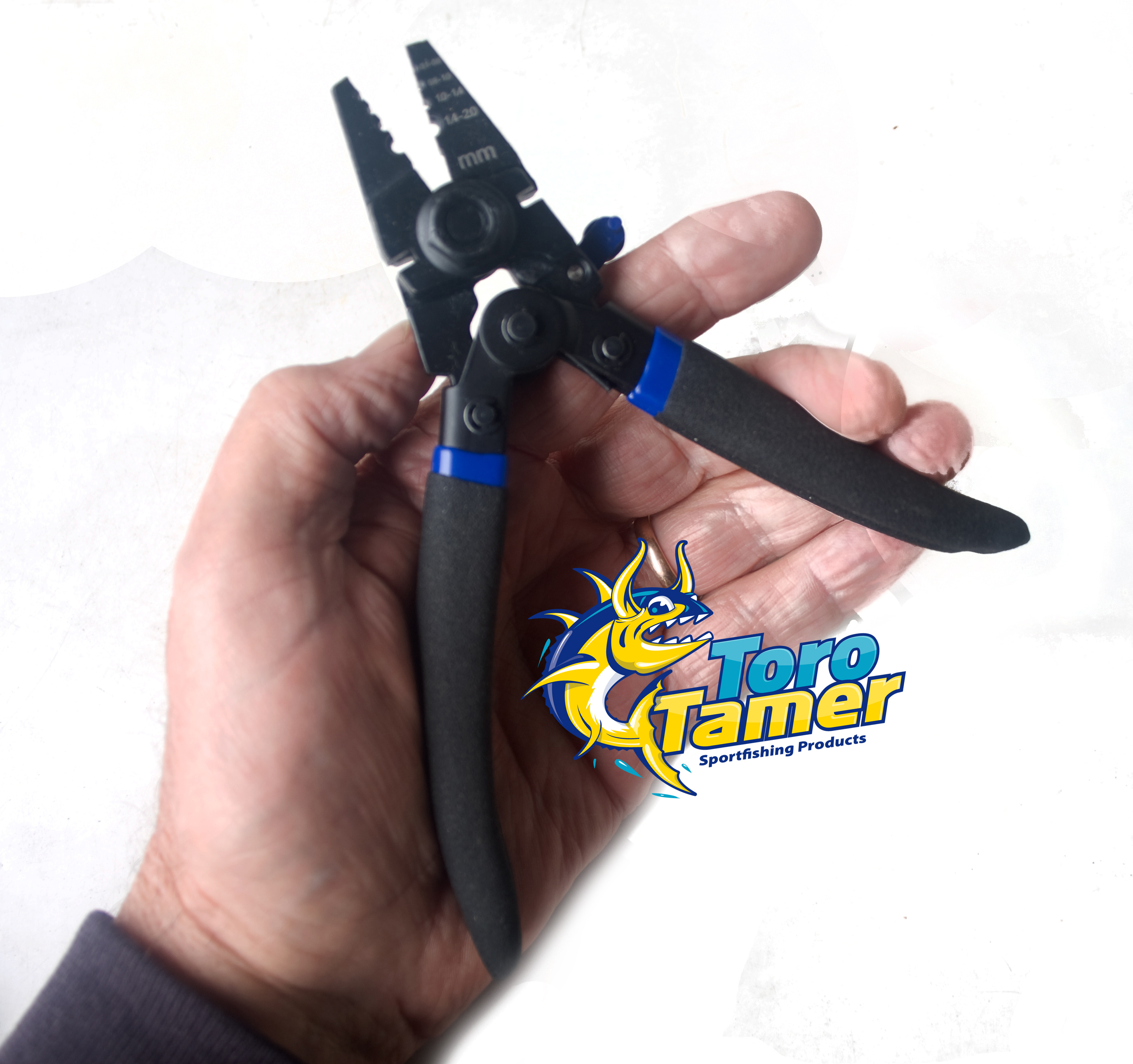 crimper (swager) that was built like the large ones, but half the size. Because of it's small size and superior construction it became th emost useful rigging tool in my possession. It was the perfect combination of compactness and power. More commonly these are large tools which don't fit in a guys tackle bag. As a result, you might not have one handy when needed. This small hand crimper/swager was perfect...and of course after a couple years the manufacturer cheapened the product and ultimately it disappeared from the fishing market, disappeared for 20 years...until now. Introducing the Toro Mini Hand Swager! This new tool is even better than the original, just as robust, with improvements in materials and design. This very small compact crimper is well able to deal with lines of 200# down. Four receiver sizes for crimping, .1-.6, .6-1.0, 1.0-1.4 and 1.4-2.0 mm. The crimper offers two cutters to cleanly slice mono leaders, the spring loaded handle also offers a handle lock for storage.
---